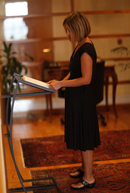 Business Litigation
Doffermyre Shields Canfield Knowles & Devine, LLC, represents businesses in court, mediation, and private arbitration. We have been selected as one of "America's leading business law firms" by Chambers USA each year that its prestigious guide has been published.
While experienced in defending business cases, we now almost exclusively represent companies which have been wronged. Our clients include all types of businesses, from family enterprises to large corporations, in cases involving breach of contract, fraud, RICO, intellectual property, business divorces, antitrust, and business torts.
We are known for alternative billing methods in business cases, including contingent and fixed fees. Our creative approach was the subject of a 1992 story in the Fulton County Daily Report. One former client told the paper that because of our contingent fee his small company was able to sue a large competitor without fear of being litigated into bankruptcy. Another -- the general counsel of an Atlanta bank -- explained the bank was attracted to a contingent fee so that it "would not be worn down by hourly fees ... which might lead to a premature settlement."
Here are some examples of our business clients and the problems which we helped solve for them:
A Nevada casino lost millions of dollars in profits due to the fraudulent failure of an Idaho bank to fund a loan commitment. We filed suit for the casino. The case was successfully tried to a federal jury in Idaho, the verdict was affirmed on appeal, and the client compensated for its losses.
A national airline lost hundreds of millions of dollars and its business was nearly destroyed as the result of a crash caused by the wrongdoing of others. We filed suit on behalf of the airline in a Missouri court. The case settled after three weeks of trial.
The founders of a technology start up company were victimized by the wrongful acts of a large competitor. We recovered compensation for them through a settlement.
A major financial institution was defrauded by a national brokerage in connection with the handling of its foreign currency transactions. Our lawsuit was ultimately settled to the client's satisfaction.
We represented two entrepreneurs who initiated a hostile takeover of several publicly traded limited partnerships controlled by a Fortune 500 conglomerate. After litigation in Delaware and Georgia, a settlement was reached resulting in our clients taking control.