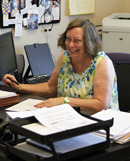 Professional Negligence
The overwhelming majority of professionals provide caring and competent services to their clients. Unfortunately, however, doctors, lawyers, accountants and other professionals occasionally are negligent, causing injury to those they serve.
Our firm is often asked to investigate negligence claims against professionals who may not have met the appropriate standard of care governing their professional responsibilities. We will file a case only if the client's claims are supported by a thorough investigation and we are convinced that professional malpractice occurred by opinions obtained from well-credentialed and impartial experts.
Some examples of professional negligence cases we have pursued include:
We represented several clients of a national accounting firm who received improper advice to invest in fraudulent tax shelters. The claims of our clients were settled after suit was filed.
The clear negligence of a partner in a well-respected law firm caused a client to lose millions of dollars. We were hired by the client to seek redress, which we did on terms that compensated the client for its losses, minimized any adverse publicity, and allowed the law firm to avoid substantial out-of-pocket expense.
We represented a woman who had both of her breasts removed after a laboratory reported that she had cancer. When it was discovered that the reports were wrong and resulted from carelessness, we filed suit against the laboratory on her behalf. The suit was settled to her satisfaction.
Our client was paralyzed during surgery when the anesthesiologist negligently failed to monitor his blood pressure, resulting in a spinal cord stroke. The case against the doctor was successfully tried to a jury, which returned a verdict that vastly exceeded the terms of a high/low settlement agreed upon during trial. The courts refused to enforce the settlement, finding that the doctor's insurer had committed fraud in negotiating it.
A college athlete who was hurt in competition suffered permanent and severe damage when his initial injury was not appropriately treated by the team physicians and trainers. The athlete's claims were successfully mediated without the need for litigation.