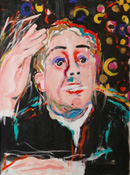 Uncommon and Public Interest Cases
We are often asked to resolve problems that involve unusual facts, novel legal issues, unanswered constitutional questions, or matters of significance from a public policy standpoint. We pride ourselves on our willingness and ability to undertake such cases, oftentimes on a pro bono basis.
For instance, in 1990, several years before the highly publicized trials involving O.J. Simpson, we filed what the media called the country's first "civil murder case." The family of a woman who believed she had been killed by her husband asked us for help. After a trial lasting almost a month, the jury concluded the husband was legally responsible, and, as a result, he was barred from recovering her life insurance or inheriting her property. He was never criminally prosecuted.
Throughout our history, we also have been involved in major political litigation. Our lawyers have represented political figures and their campaigns in legal matters, including United States Senators, members of the United States House of Representatives, a Georgia governor, and two Atlanta mayors. We also have handled numerous constitutional cases involving voting rights and related issues.
Other examples include:
A member of the Ku Klux Klan mounted an aggressive effort in federal court to obtain confidential information about a prominent civil rights lawyer and the Southern Poverty Law Center. We thwarted this effort by proving that the information would be used to threaten the safety of Klan opponents.
We defended the National Women's Health Network against a claim that its work had damaged the business of a major corporation. The court dismissed the case, finding that the lawsuit was intended to chill speech protected by the First Amendment.
At the request of our Supreme Court, we represented a man who spent more than 20 years on death row. After proving that there was probable cause to believe he was mentally retarded, we convinced the prosecutor to withdraw his death sentence in exchange for life imprisonment.
Our firm was asked by an unsuccessful candidate to challenge the election results on the grounds of fraud and other wrongdoing. At trial, the judge ordered a new election and his decision was affirmed by the Georgia Supreme Court.
We successfully defended the National Organization of Women and its president, Kim Gandy, against defamation claims brought by a website operator who was said to target by name doctors performing abortions and encourage violence against them.
In January, 2001, we filed a federal lawsuit challenging the voting machinery used in Georgia, which experienced a higher error rate than that used in Florida in the 2000 Presidential election. After the state adopted a single statewide system of electronic voting, partially in reaction to our efforts, we dismissed the suit.
On behalf of a state legislator who was thinking of running for federal office, we successfully challenged a Georgia campaign finance law prohibiting legislators from raising money while the legislature was in session.
Our client's mother reportedly committed suicide in the 1950s. New evidence convinced our client that she may have been murdered. Over objections that took the case to the Georgia Supreme Court, we obtained an order exhuming the body for forensic examination.