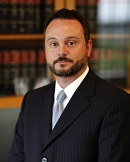 Insurance Litigation
Insurance companies sometimes do not pay claims when they should, charge too much for their products, or engage in bad faith conduct. When that happens, those who bought policies or who are left without coverage have little option but to seek redress in court.
Our firm has extensive experience litigating with insurance companies. We have handled many types of insurance cases, including claims on behalf of doctors whose disability insurers denied their claims, consumers who were overcharged for health insurance, beneficiaries who were denied payment on life insurance policies, and policy holders whose insurers refused to pay judgments entered against them. In addition, we routinely deal with issues of insurance coverage in connection with other cases we handle.
Our ability to handle insurance cases on a contingency basis means that we can represent many policyholders, including bankruptcy receivers and trustees, who may not otherwise have had the financial resources to litigate coverage disputes.
Some specific examples of insurance cases in which we have been involved include:
We were retained to investigate claims that a national insurance company had overcharged thousands of Georgians for small group medical coverage in violation of the state's insurance code. We filed a class action, which was settled after more than seven years of litigation. The settlement resulted in substantial reimbursement to the class.
We represent a large Southeastern city in connection with its claims against several insurance companies for refusing in bad faith to authorize or approve settlement of a major environmental class action. The claims currently are pending in a Florida federal court.
A doctor became disabled and submitted a claim on his disability policy. The insurer started paying monthly benefits, but stopped when it became apparent the disability was permanent. As a result of a settlement reached at the conclusion of a trial, we compelled the insurer to continue making payments and reimburse the doctor for all missed payments.
An insurance company agreed to issue a policy on the life of a prominent businessman, who died before the policy was delivered. The insurer denied coverage, claiming that the policy had been procured by fraud. Our lawsuit on behalf of the widow was settled on terms that are confidential.
We have represented individual doctors and several medical associations in numerous cases challenging the manner in which insurance companies handle reimbursement for medical services rendered to patients.
We were retained by a bankruptcy trustee to recover under a Directors and Officers policy that the insurer argued was void from the beginning. We established at the summary judgment stage that the policy was effective and litigated to recover millions of dollars in claims under that policy.